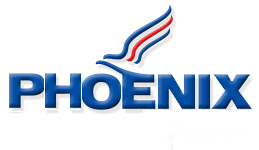 Copyright© www.Phoenixhero.in 2012. All Rights Reserved.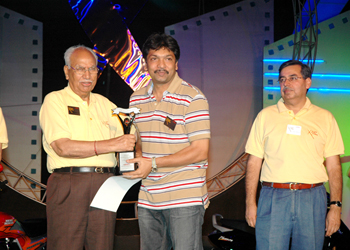 Phoenix Group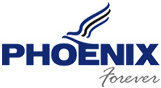 Welcome To Phoenix Hero - New generation Dealership at Hitechcity, Hyderabad.

Phoenix Hero sun rised in the year 2003, 21st March on the East of Hyderabad since then has been rapidly growing. We have been meeting customer diverse needs with Wide Range of New Two Wheeler, Genuine Spare Parts and Easy Finance. Its our valuable customers which has made all this possible.

A State of The Art 4S Dealership with new visual identity , 90 feet frontage with which massive 6000 sft Show Room has been carved. Our after sales 7000 sft sprawling attached Automated Work Shopequipped with modern equipments with skilled trained technicians by Hero Motocorp which results 100% customer satisfaction both on sales & service. An exclusive 2000 sft huge space for accommodating large range of Genuine Spare Parts.

With best contribution on all fronts M/s Hero Moto Corp Limited has awarded our group with a second dealership i.e. one more Phoenix Hero sun rised in the year 2012, 3rd March on the West of Hyderabad in Hi Tech City also one of the most noted place on world IT map .

Facilities at Hi Tech City workshop, the first of its kind among entire Hero Moto Corp Limited A.P. Dealers, we have Installed Dynamo Test Equipment which takes care of Mileage Testing, Test Ride. Pollution under Control certificate also can be availed with use of the latest Four Gas Analyser. Our concept of Go Green workshop includes an Effluent Treatment Plant which treats the water and helps in conservation of water. One more latest facility added up that is Nitrogen Air Filling facility, which makes your riding lighter and improves your suspension, mileage also increases your tyre life and is also eco friendly. The air conditioned customer lounge provides you modern library, DVD albums etc
We are a diversified corporate business group. Our business ventures include automobiles, steel and power & infrastructure .Our vision is to build a new world without boundaries! A world where Technology becomes truly infinite in its applications.

We strongly believe that every customer of ours is an Ambassador of our Brand and provide them with maximum disclosures possible. We also ensure transparency in the company's relationship with its employees and partners.

Although we are proud of our technical knowledge, training, ambition and diligence, it is integrity which is the core value of each and every employee of the Phoenix Group. We believe in doing the right thing and do not compromise on ethics under any circumstances. We complete all our projects with utmost honesty and dedication.

Phoenix as an organization is a collective force working with the best in standards and values. We connect with best global human resources as well. Leadership, Insight, Commitment, Transparency and trustworthiness are a few indispensable assets that we are built upon.